Probably one of the most stringent internationally standardised processes, the Australian industry does not take chances with safety and compliance and understandably so 'our lives depend upon it'. Equipco standard policy is to only achieve excellence with all facets of both safe storage with this critical refined fuel. Our quality self bunded storage tanks have an internal 304 stainless steel construction with custom pipework, valves and sampling equipment will enable safety audits to be conducted as required. Size ranges from 1000 – 28,000 Litres with options for fleet-user management, OPT retail payment terminals and our state of the art Petrotec fuel dispensing packages, hose reels and filtration. Speak to our friendly projects team today.
Due to our experience, technical - organizational, skills and reliability we can provide complete and high qualitative aviation refuelling systems designed to deliver fuel in a safe and uncontaminated way.
Our in - house design department provides services from detailed drafting to customer specifications up to complex and technically challenging projects, including conceptual design.
We can design and manufacture fuelling systems for any type of aviation fuel, as JET A1, JET B, AVGAS, JP-8, etc. and for any sector such as small airports, agriculture (aerial spraying), sport facilities, hospitals and medical transports, construction, firefighting, search and rescue, tourism, trainers and military uses.
Our systems are designed and manufactured in accordance with IATA (International Air Transport Association) guidelines for aviation fuel quality control and operating procedures for smaller airports and using top quality equipment and accessories.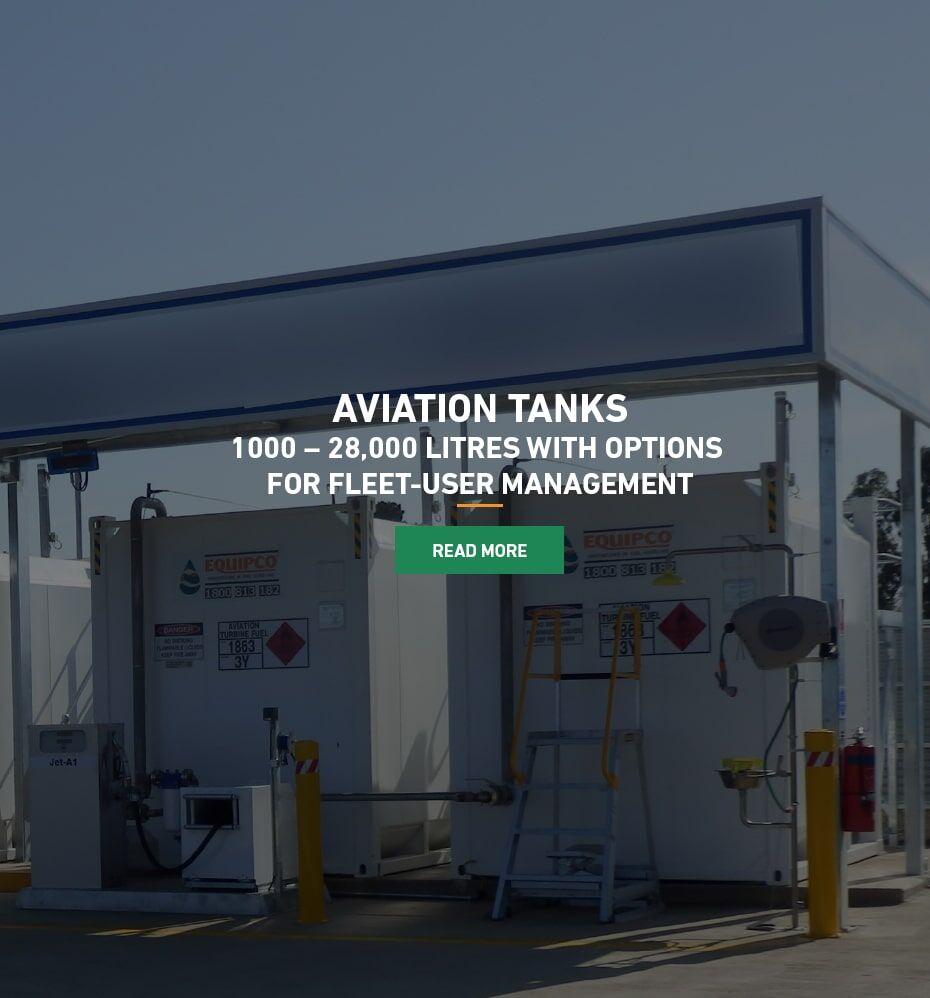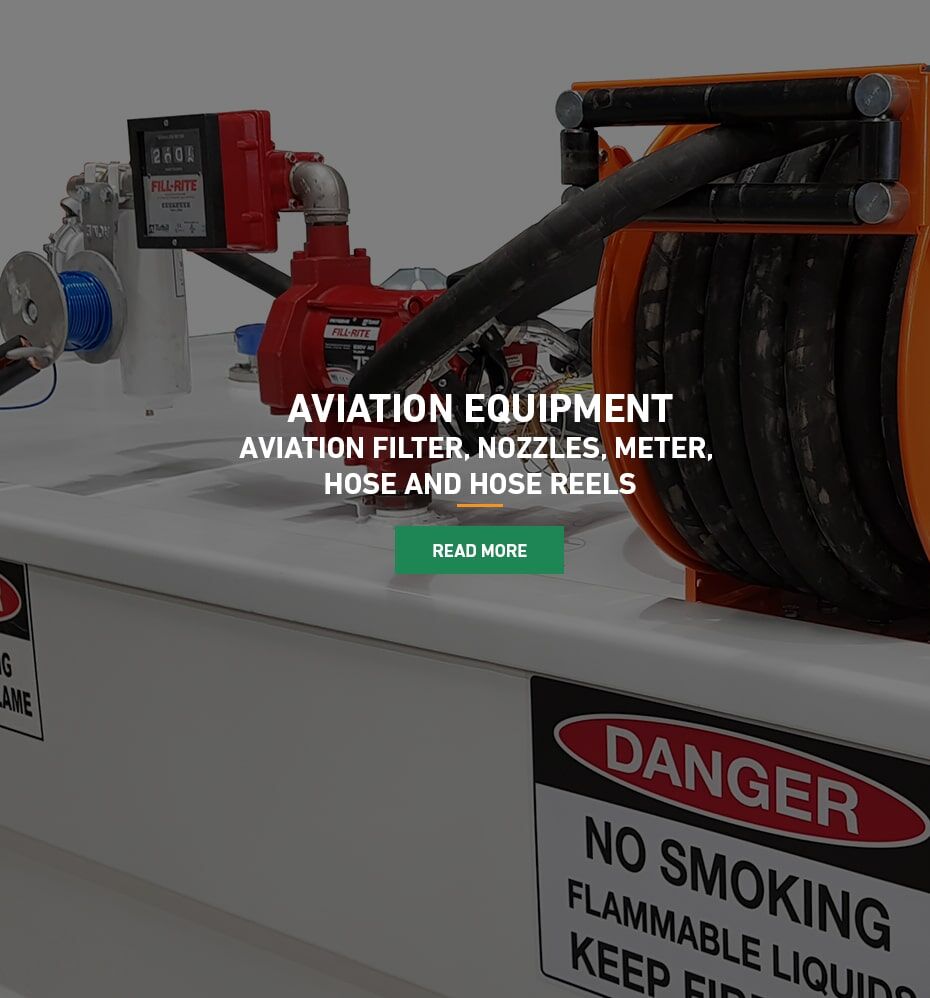 Main Features
No copper or cadmium alloys, cadmium plating, galvanised steel or plastic materials are used for piping.
Tanks: both underground double-skinned tanks or aboveground fully bunded tanks can be made in stainless steel or in carbon steel internally coated with an epoxy resin approved for aviation fuels.
Tanks are designed and manufactured to avoid ingress of water and dirt and to provide a positive low point to collect water and sediment for ease of removal.
Pressure/vacuum relief valves for Avgas storing and free vent devices for JET fuel storage, equipped with screen to prevent the ingress of foreign objects. Separated fuel inlet and outlet connections, properly sized.
Manhole to facilitate entry for gas freeing and cleaning. Gauge hatch to provide means of sampling and tank dipping.
Aluminium or stainless steel floating suction arm equipped with check cable, for tanks with capacity of more than 20.000 L.
All tanks are fitted with a system to prevent overfilling.
All equipment and any conducting body are electrically bonded to have the same electric potential at every point.
Spring rewind bonding reel with cable guides and ball stop equipped with galvanised or nylon coated cable provided with grounding clamp.
Explosion proof electrical panel.
All wetted surfaces are made of non-rusting material compatible with aviation fuel.
Aluminium dip stick calibrated gauge to determinate manually the fuel level.
Strainer to protect the pump from damage by foreign matter or pipeline debris.
Positive displacement vane pump, self-priming, built-in bypass, flow rate up to 1.000 lpm. Positive displacement flow meter, properly sized.
Aviation refuelling hose conform to API 1529 and BSEN 1361.
Overwing or underwing fuelling nozzle, quick disconnect device, bonding cable and clamp.
Filter monitor meeting the performance requirements of latest edition of API/IP specifications.
On Request
Containerised refuelling systems.
Coalescing-separator filters, qualified to latest edition of API-1581.
Deadman system controlled via a hand held switch.
Stainless steel fuel decanters.
Manual pump for draining water from the tank sump and for fuel sampling.
Automatic grounding system: the system restricts the pump from starting until proper grounding s reached; it stops the refuelling operation automatically if grounding contact is missing.
Fire Protection equipment.
Visual check fuel sample equipped with Shell water detector.
Wide range of adapters and couplings.
Electronic level gauges.
Digital Conductivity Meter.
Fuel sampling ports.
Bacterial Field Test Kit, Microbmonitor and FUELSTATTM Resinae which allows accurate semi-quantitative analysis of fuel for bacteria and fungus directly in the field.
Stainless steel buckets, sample jars and retention sample cans.
Density Conversion Table and wide range of thermometers and hydrometers.
Kits for determining dirt / particulate contamination in jet fuels.